Features
You don't have to be an email marketing expert to deliver great emails to your contacts.You just need the right tools.Campayn packs all the essentials you need into a simple drag-and-drop platform that's so easy you can setup and send your first email in a matter of minutes.
---
Upload your lists
Contact Manager
Keep your contacts up-to-date and track how they're interacting with your emails. See how much they're opening your emails and clicking links in them and get a feel for how your emailing efforts are being accepted.
Sign Up Free
Sign Up Free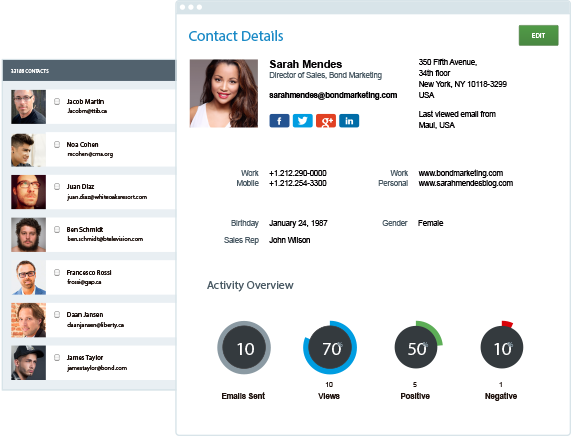 Segmentation
Got a great deal exclusively for a particular segment of your contact list? Don't blast everyone. Send a targeted message to the people you really want to reach with segmentation.

Double Opt-in
Create a more engaged subscriber list by verifying the email address of all new subscribers and asking them to confirm their subscription to your list.